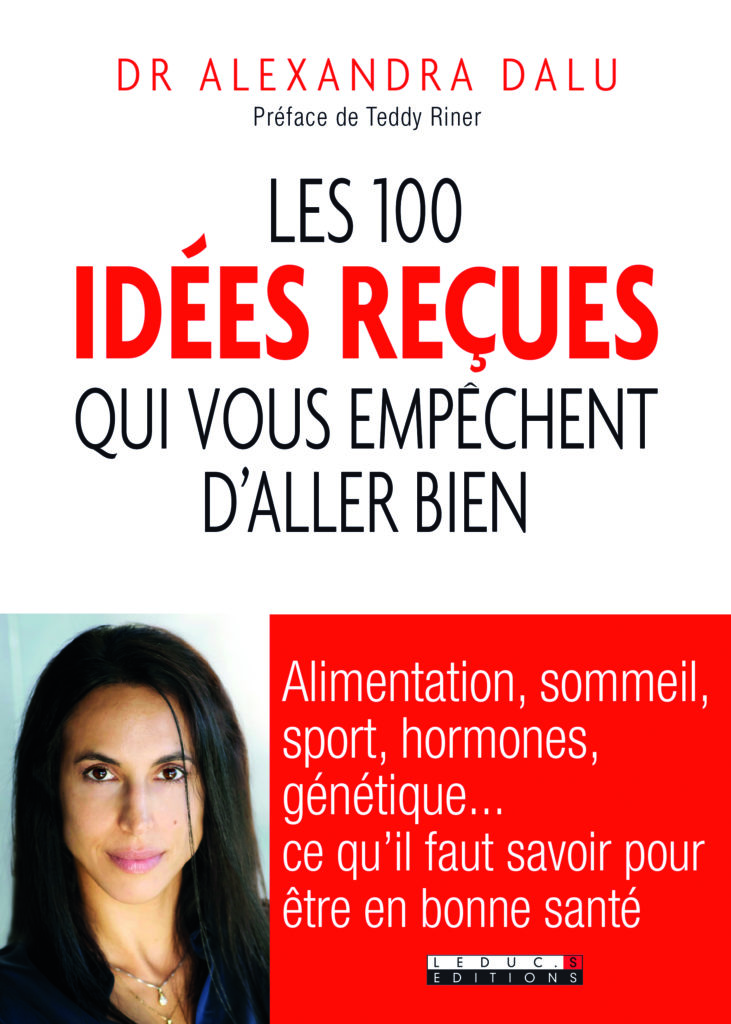 The 100 accepted ideas that prevent you from going well
Sweet and light drinks are safe for health: FALSE
They are a risk factor for depression.
The intestine is only a tube which serves to digest: FALSE
A healthy intestine improves mood.
Hormonal disorders are a women's affair: FALSE
Men are also concerned!
If I am athletic, I must especially consume pasta: FALSE
The combination of protein and sugar
Reduce fatigue and protect muscle mass.
Sleeping little makes you lose weight: FALSE
A quality sleep is the guarantee of your slimness.
Diet, sleep, sports, hormones, intestines, brain …: Dr. Alexandra Dalu sift through the 100 most common misconceptions
widespread.
With scientific arguments, it invites us to change our behavior and to apply concrete advice to adopt a better lifestyle and take our health in hand.
A graduate of René Descartes-Paris University V Necker Hospital,
Dr. Alexandra Dalu is a doctor, specialist in anti-aging, mesotherapy and nutrition, and former emergency physician in Paris hospitals. Valérie Domain, journalist and reporter, collaborated in the drafting of the book.
The book reference health recommended by the three star chef Yannick Alléno
The preface is signed by Teddy Riner, a double Olympic judo medalist and eight-time world heavyweight champion.
"This book is part of the books that have opened my eyes and helped to combat the common misconceptions. "