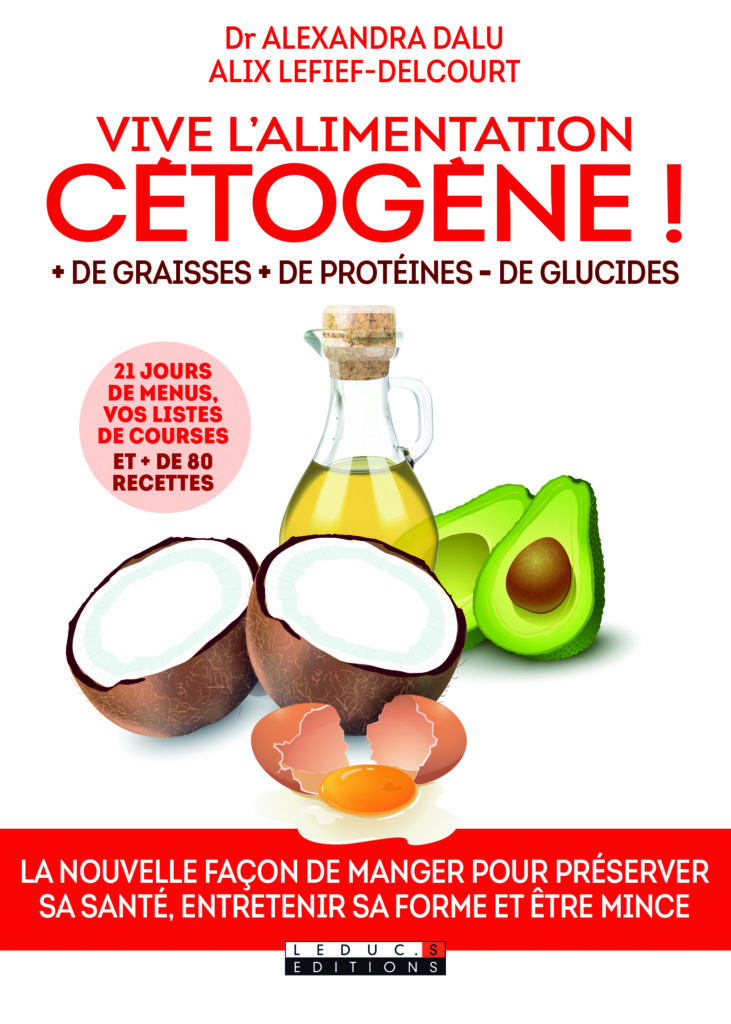 The benefits of ketogenic diet
+ Fat – sugar


= The ketogenic revolution!
Very low in carbohydrates (ie sugars in all their forms) and very high in protein and lipids (ie in fat), the ketogenic diet is perfectly adapted to our needs . Not to mention it also causes weight loss!
Discover in this book:
The benefits of ketogenic diet: its anti-aging and health effects, Alzheimer's, cancer, overweight, diabetes, cardiovascular diseases …
The ten star foods (coconut oil, eggs, macadamia nuts, meat, fish, etc.) and negative foods (cereals, sugar, etc.)
A three-phase program with menus, to enter into ketosis
+ 80 ketogenic recipes from the start to the dessert: velvety avocado with coconut milk, sautéed beef with vegetables and macadamia nuts, compote aubergines with black olives, cream cheese with strawberry …
BONUS FOR DOWNLOAD:
THE LIST OF ELEMENTS TO PRIVILEGE …
AND THOSE TO BE BANNED!
Dr. Alexandra Dalu is a doctor, specialist in anti-aging and nutrition. Graduate of René Descartes University Paris V Hôpital Necker, former specialist assistant Of the hospitals of Paris, nutrition consultant for restaurants, spas and Thalassotherapy, consultant and lecturer for nutrition laboratories And health journalist, she advises great sportsmen like Teddy Riner. She is Also the author of the 100 received ideas that prevent you from going well (Leducs.s).

Alix Lefief-Delcourt is a journalist specialized in health, well-being and nutrition since More than 15 years. She is the author of numerous books by Éditions Leduc.s (Mes Small magical paleo recipes, malignant magnesium chloride, smart honey …).